Lee's last recording!
Lee Hazlewoods final recording will be released on December 10th, 2007 but you can hear it now on his myspace profile. Please feel free to add it to your own profile and to spread the word. The song, titled
'Hilli (At The Top Of The World)'
, is a collaboration between the legendary songwriter/singer/producer and Iceland's amiina, who released their debut album Kurr in June 2007. The single will also feature a cover of his classic 'Leather & Lace' (from the extraordinary 'Cowboy In Sweden' album). Lee was recorded at his home in Las Vegas shortly before his 78th birthday in July, only weeks before he passed away. The tracks were then passed on to amiina, who adapted the original version of Hilli to suit Lee's vocals and the text. It was played in public for the very first time at his Memorial Party in Phoenix a month after his death. A video is also in production.
Final CD album by Lee
Lee Hazlewoods final album was released by the recently founded
BPX1992
label on December 4th, 2006 (and was released in the US, Australia and Japan by
Ever Records
on January 23rd, 2007). 'Cake or Death' – a reference to Hazlewood's comic hero Eddie Izzard - is the title of what Lee has declared will be his swan song, thirteen songs that he wishes to bequeath to the world before he returns to the shadows out of which he was dragged in the '90s, following his rediscovery by an extraordinary range of contemporary artists such as Beck, Pulp, Sonic Youth and Nick Cave. A CD/vinyl single with the titles 'Baghdad knights'/'T.O.M. (The old man)' was issued on the same date. Like all of his albums, 'Cake or Death' refuses to compromise Lee's own musical choices for any reason, and the result is an exceptional record that draws together various strands of his life in a magical, unforgettable way. Rather than pull together a self indulgent list of admirers with whom to collaborate, Lee has assembled a cast of musicians with whom he has previously worked, promised to work, or wanted to work. Full of Lee's trademark drama, sentiment, lyrical trickery, subtle politics (check the incredible Baghdad Knights and the wry Anthem), ribald roguery, dry wit and unforgettable melodies it's a fabulous curtain call that, with its final song 'T.O.M.' ('The old man'), will not leave a dry eye in the house.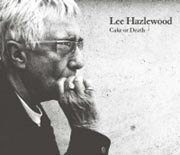 'Cake or Death' sees Lee record the original, far spookier version (as much as he remembers, he jokes) of 'These boots were made for walkin'' with Duane Eddy and Richard Bennett (Neil Diamond's guitarist); he co-writes two songs with the late Al Casey, an old pal who has recorded with The Beach Boys, The Carpenters, Frank & Nancy Sinatra, Dean Martin, Duane Eddy and Lee himself (to name but a few); he's joined by Scandinavia's number one jazz singer Ann-Kristin Hedmark – "I like him and he's funny", she jokes in her defence; lifelong friend Tommy Parsons is given the spotlight on his own 'She's gonna break some heart' – "he literally saved my life some time ago," Lee explains, "so this is a promise given and a promise kept"; and 'Some velvet morning' is reprised memorably by none other than Hazlewood's grand daughter Phaedra Dawn Stewart – "Who says nepotism is dead?", Lee insists. And there's more. A trip to Berlin led to two further collaborations: Bela B, renowned actor and member of Germany's legendary Die Ärtzte, fulfilled a lifetime's ambition with his contribution 'Lee Hazlewood & the last song of the day' – "there is a studio god," Lee believes, "and his name is Bela B". Bela in turn introduced Lee to the more secretive Lula, whose charming vocals were perfect for 'Nothing'. Naturally, though, at the heart of the entire album lies Lee Hazlewood, displaying all of the charm and talent that has made him one of the most namechecked and influential artists in rock and roll history. It's one hell of a swansong. The man has never done things by halves. For over half a century, Lee has proven himself to be one of the most ingenious, inspired and impressively stubborn sons-of-a-bitch the music industry has ever seen.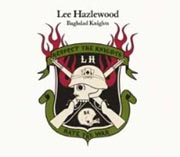 His career – a word that Lee himself would scorn – has seen him take on almost every aspect of the music industry – a word that Lee Hazlewood himself would choke on – and come out on top every time. His music has continued to become more and more fashionable, regularly turning up in films as diverse as The Dukes Of Hazzard – which saw Jessica Simpson perform 'These boots were made for walking' for the title track – and the arthouse flick Morvern Callar – which used 'Some velvet morning' to great effect. (Visit
BPX1992
and/or
www.myspace.com/leehazlewood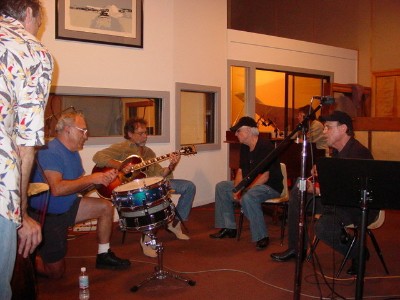 Re-issues of Lee's 1966-1968 MGM label albums
The European Water label has released three Lee Hazlewood CD's. These are re-issues of the MGM albums 'The very special world of Lee Hazlewood' (1966), 'Lee Hazlewoodism, its cause and cure' (1967) and 'Something special' (1968).
Rhino compilation album of Lee's Reprise recordings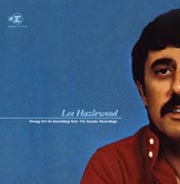 The Rhino Handmade label (US) has released on December 4, 2007 an individually numbered, limited (5.000 copies) Lee Hazlewood 2CD compilation album titled 'Strung out on something new: The Reprise Recordings'. This 2CD set includes the original - hard to find and never released on CD - vinyl albums 'The N.S.V.I.P.'s', 'Friday's child' and 'Love and other crimes' besides some tracks done by artists Lee did the production work for like Sanford Clark, Duane Eddy, The Wildcats, Deana Martin and Dino, Desi & Billy. For a track listing of this superb re-issue please look at the discography page under CD's.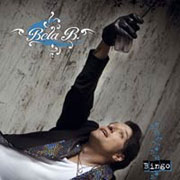 Lee to be heard on CD album by German punkrock singer Bela B.
On May the 12th the first soloalbum titled 'Bingo' from German punkrock singerBela B. came out. It contains one song together with Lee titled 'Lee Hazlewood & das erste Lied desTages'. Lee also sings some words in German. The song is available on his CD album 'Bingo' (BPX 1992, cat # BPX82876836652) and on double LP. Read more about Bela B. and listen a few seconds to the song on
http://www.bela-b.de
(this page is in German language).
Lee to be heard on CD album and CD single by Norwegian singer Elisabeth Andreassen.
Lee cut the duet song 'Jackson' with Norwegian singer Elisabeth Andreassen in October 2005 for the Tylden label. The song is available on her CD album 'Short stories' (Tylden, GTACD 8300) and on CD single (Tylden, GTAS 168) and can be listened to and downloaded from the Internet. On the photo (amongst others): Wyndham Wallace (Lee's manager, left), Elisabeth Andreassen and Lee.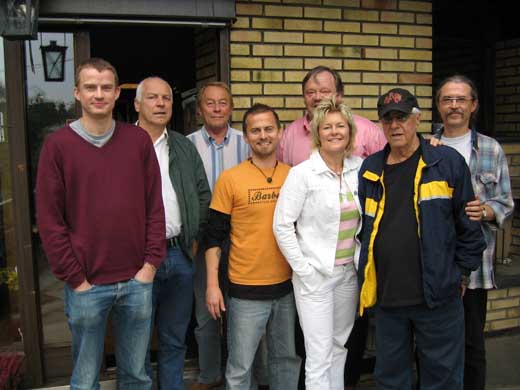 Re-issue of Nancy (& Lee) Reprise albums on Itunes
All Nancy Sinatra Reprise albums including 'Nancy & Lee' and 'Nancy & Lee again' ('Did you ever') will be remastered and re-released on Itunes.
Novel written by Lee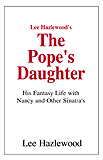 Lee has written a novel titled 'The Pope's daughter, his fantasy life with Nancy and other Sinatra's' which can be considered as the story of the Creation and Nancy as Lee declares. The book (128 pages) is a short and funny semi-fictional account of Lee's time working with Sinatra. It can be ordered in the US at XLibris ISBN: 1-4010-4754-8 (Trade Paperback).